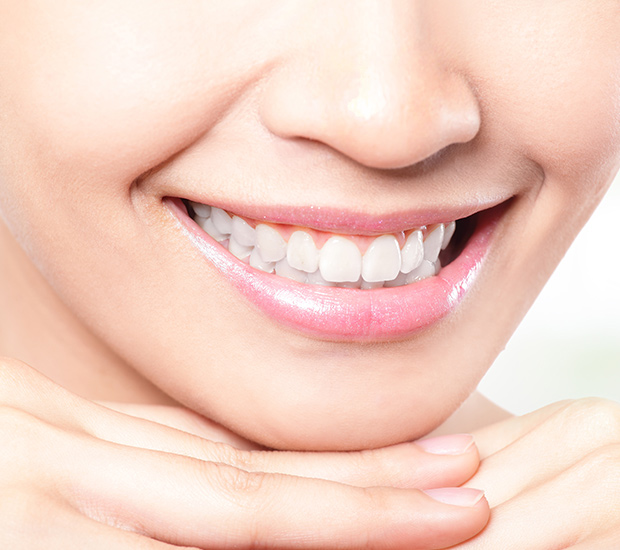 Teeth Whitening
Scottsdale, AZ
In recent years, teeth whitening has become increasingly more popular. No one likes to have discolored teeth, but luckily, there are solutions to removing these stains and restoring your smile. Your dentist can recommend some effective cosmetic dentistry treatments to bring back the beautiful white color of your teeth. You can then be happy about your appearance.
There are many issues that could hamper your smile. Ugly brown, black, or yellow stains can be embarrassing and may even cause you to avoid being around people. If you feel this way, it is time to do something about it. Whether in the dentist's office or at home, there are methods to get rid of unappealing tooth discoloration.
Give us a call today so that we can schedule a time for you to come in for an evaluation and to start your treatment.
Issues that lead to discoloration
When new teeth erupt in the mouth, they are white. The natural color of people's teeth can come in different shades, but certain habits can cause them to get farther away from the whiteness people desire. Some of the following can stain teeth and cause a person to consider doing teeth-whitening treatments:
Genetics
Drinking beverages such as cola, coffee, tea, and wine
Drinking other liquids such as tomato soup or tomato juice
Eating foods such as soy sauce and berries
Failing to brush regularly
Avoiding regular dental checkups
It is not uncommon for people to have stained teeth. Minor discoloration or faint discoloration on a few teeth might not be a reason to spend the time and effort with whitening treatments. However, if the teeth are becoming more and more stained, it might make sense to talk to the dentist. Also, if a person's teeth are so severely stained that it affects their self-esteem, it is time to seek solutions.
Store-bought products
People, sometimes, initially turn to over-the-counter products for teeth whitening. These come in toothpaste products and whitening strips. Some mouthwashes contain whitening agents. People can find these products at the local supermarket or drug store.
Results from using these products can vary. However, generally, it will take longer to whiten teeth when using toothpaste, whitening strips, and other options. The teeth likely will not improve by more than a few shades, as there is a low concentration of hydrogen peroxide in these products. People will have to use these products longer and more often to maintain white teeth.
Take-home trays
Another method of using at-home teeth whitening first starts in the dentist's office. When a patient is concerned about tooth discoloration, a visit to the dentist is a good step. The dentist will examine the patient and make impressions of the teeth. From these, the dentist can custom-make a mouthguard-like appliance that the patient will wear overnight.
With whitening trays, the dentist will instruct the patient to put a certain amount of hydrogen peroxide solution in the mouthguard before putting in the trays. Usually, the patient will wear the trays for several weeks or a few months. Some people see results within a few days. There is more hydrogen peroxide in this solution than there is with store-purchased products. Once the patient has used all of the whitening gel, the dentist can evaluate whether the individual needs more or whether there is no need to continue the treatment.
In-office treatment
For the most serious discoloration issues, an in-office professional teeth whitening might make the most sense. Instead of having to use a product daily for weeks or months, the patient will only need to come into the dentist's office once or twice for about an hourlong appointment. Whitening treatments in the office typically produce longer-lasting whiteness. The dentist can also improve the person's tooth color by several shades.
The procedure is pain-free. The patient will sit or lie in a dental chair while wearing an apparatus in the mouth. A highly concentrated hydrogen peroxide gel goes in the appliance. Then, the dentist will use heat or light to activate the gel. The peroxide then penetrates deep into the tooth, breaking down the stains and making the teeth whiter.
Helping the treatment along
Getting teeth whitening alone will not keep teeth white forever. The patient must continue to be diligent about keeping up with good oral hygiene. Brushing at least twice a day with fluoride-based toothpaste will help to keep discoloration away. Flossing is another effective daily habit. Swishing with mouthwash is also an effective defense against staining.
Patients should also continue going to the dentist's office for checkups and examinations. After doing teeth whitening, the person should follow up with the dentist to make sure the results are satisfactory. The dentist can give the patient suggestions on how to keep the teeth looking nice. Plus, at these regular visits, the dentist can identify emerging cavities and other issues that could affect the health and appearance of the teeth.
Frequency of the treatments
Every patient will react differently to teeth whitening. Some people are more likely to maintain whiter teeth longer than others. Factors that determine this include genetics and how diligent the patient is about wearing trays and using whitening products. With an in-office treatment, the patient should enjoy white teeth for up to 10 years or more. People who are not mindful of avoiding stain-causing foods and beverages may notice discoloration within two years.
People who use take-home trays should consider doing the treatment every five to seven years. With store-bought products, there is even more of a need to use the methods more frequently. Some patients might need to use these consistently on an ongoing basis.
Start today to work toward the smile you want
If you have discolored teeth, even the most diligent brushing will not get rid of the stains. You need a teeth-whitening treatment. If you are not sure which method to use, talk to your dentist. Based on the severity of the discoloration, the dentist will decide whether an in-office or out-of-office option is right for you.
Recent Posts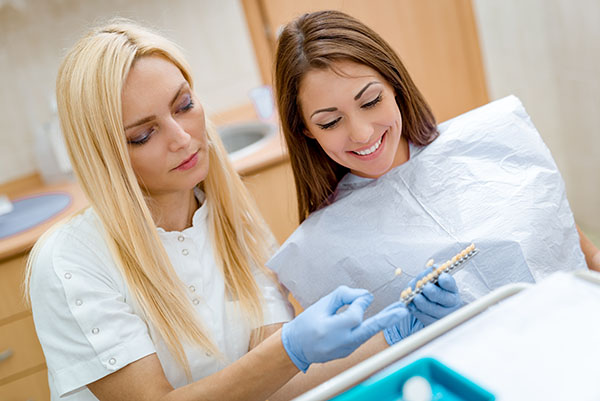 Dental veneers can transform a smile. The American Dental Association defines these as "thin, custom-made shells crafted of tooth-colored materials designed to cover the front side of teeth." These restorations are typically made of porcelain or resin and can last for many years. There are some situations in which veneers need to be replaced; most…